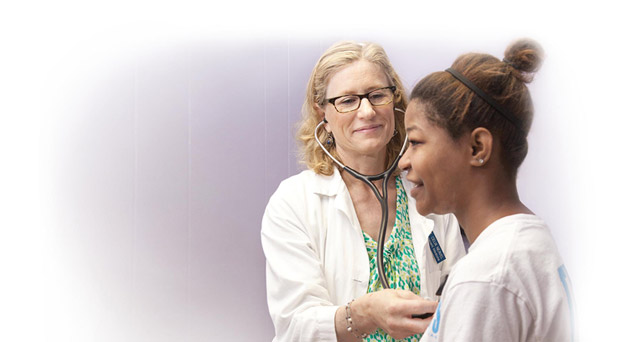 Because they won't see you.
(Sometimes I get a little wonky. I used to cover the Medicare/Medicaid "beats" at Texas Medicine, the magazine of the Texas Medical Association. So when I saw this…)
According to the Texas Medical Association, the percent of Texas doctors that will accept new Medicare and Medicaid patients is at an all-time low.
A biennial survey shows that only 31% of Texas physicians will take on new Medicaid patients, down from 42% in 2010. It's bad news for Medicare patients, too. Only 58% will take new Medicare patients, down from 66% in 2010.
Citing "bureaucratic red tape and administrative burdens," TMA says Texas doctors were forced to make this choice.
To make matters worse, in 2010 and 2011, the state cut physicians' already-meager Medicaid payment rates another 2 percent. Then, at the start of this year, doctors who care for the state's poorest elderly and disabled patients (dual-eligible patients) were cut another 20 to 100 percent. These cuts hit physician practices extremely hard, especially because Medicaid payments cover less than half of the average cost to provide services. "Every business has a breaking point; physicians' practices are no different," said TMA President Michael Speer, MD.
Medicaid is the safety net health insurance provider for children, the disabled and the very poor. The fact that fewer physicians aren't willing to take on new Medicaid patients totally clashes with the new Affordable Care Act or "Obamacare." Says the Texas Tribune, if the Affordable Care Act or ACA were to be fully enacted….
Across broad categories of eligibility, Texas' Medicaid caseload wouldn't just expand, it would explode. The principal standard of determining eligibility for Medicaid is the Federal Poverty Line (FPL). Under the new law, in every category — from pregnant mothers to infant children right up to long-term care for low-income and disabled people— more people will be eligible for coverage. Meanwhile, new categories of coverage would be added, including: Parents and caretakers between 12 percent and 133 percent of the FPL; former foster care youths through age 25; children ages 6 to 18 between 100 percent and 133 percent of the FPL; and childless adults up to 133 percent of the FPL.

Altogether, the Medicaid-eligible population in Texas is projected to increase by about 1.2 million people in 2014 if the ACA stays on the books.
Today there are about 3.3 million Texans enrolled in Medicaid.